Free for 7 days, then $35.99 per year.
Block Annoying Ads with the AdGone Browser Extension
Click the "Add to Chrome" button to install the AdGone Ad Blocker Chrome extension.

Use it on multiple computers!
$35.99 / year -- Includes 5 Licenses
What our users are saying:
---
"Love this blocker alot! It turned my computer into an oasis instead of a garbage can haha ;)"

Denise Knoll

"Its The Best AdBlocker"

David Rodriguez

"What can I say LOVE it"

Gilda Leiter

"It is amazing I love it."

Tydus Turner

"Excellent, very very useful, thank you."

Sadiq Alhamadah

"I haven't seen an ad in forever! It's so worth the money!"

Kelly Rautstein

"God bless you now i dont have to see ads when i watch something funny 🙂🙂🙂"

Safoorah Kabeer

"Love this app. Worth every penny I paid for it."

Tamara Merrill

"What a relief!"

Sister Tesa Fitzgerald

"It is awesome. I used to get constant ads while watching You tube. Definitely worth keeping"

Anupama Dev

"The ads were starting to drive me crazy! This blocker is a life saver! Thank you!"

Shawn LaMaster

"I just purchase the premium version of AdGone Ad Blocker and it is working great for me so far!"

Gerald Mindock

" I have not been able to stand the ads even when trying to read a news artical. Now, with ad blocker it has been wonderful. "

Nancy Boleen

"This app is great, all I needed, Thanks."

Dale Turk

"The ads were driving me crazy! You think you get them blocked and they figure away around you. This blocker is a pretty kewl program! Thank you!"

Lolita Millers

"Watching Youtube without ads is a game changer! Finally able to listen to my music playlists without interruptions."

Max B

"The extension works perfectly and blocks all the unwanted ads, definitely worth it's money."

Satish Srinivas

"It works well for me I love it :)"

Wendy Howell

"Great! This program seems to be only getting better, and the ads less and less, for every ad blocked is more free time there are without them! KEWL!!!!!"

Richard Thate

"I am so pleased with AdBlock. I had about 20 adds per minute. Thank You"

Rene Wolfbrandt

"So far, so, so very good. I did not realize how bombarded I was before using this ad blocking service. It is much easier to stay on task when you don't have the constant distractions flashing in your face, taking up valuable screen space. I can only imagine the version they offer for purchase is even better than the trial version. Only one way to find out..."

Isidro Chavez

"I have had two major problems since I bought the software, I didn't even know I had a problem until I saw a double billing, then the software wouldn't keep the key, so I wrote and told support the problem. The next day it was solved, the double billing was gone and the second problem was solved by the support team over night and Wa La, good to go! Thanks for being honest and taking care of me so quickly, you guys rock!!"

Douglas Coffman

"Right now I am in the 7 day trial period and it's working GREAT! No ads on the side annoying me and especially Youtube. In the beginning of the Youtube videos, an occasional ad will sneak by, but that's real good compared to not having ADGONE. So right now, I'm loving every minute of it!"

Tony Wyche

"It is so amazing that it took only a few clicks to make this happen"

Destiny Toney

"As everyone knows ads are annoying!!! They waste your time with products you are not even interested in and interrupt programing you want to watch without distraction. This service is well worth the money."

Ray

"Now I can get more work done. No adds more work Love."

Laurance Beckett

"It's a godsend. I can concentrate on the web page without being driven crazy by ads."

Rebecca Stone

"Thanks for the opportunity to see a greatly reduced adscape! "

Ron Akers

"Poof! The ads are gone and I can go about my business without any disruptions or distractions."

John DeLapp

"I got this extension as a suggestion from my coworker. It gets the job done! I don't have to worry about ads anymore. It also makes watching YouTube a blast since they block those ads too! GREAT EXTENSION!!!!"

Jack McCrory

"I was so tired of ads on any website I open on the chrome browser, by installing it I could enjoy my browsing with no annoying Ads. I hate Ads. Thanks"

Sandra Ebert

"Thank you! I hate ads. They're normally everywhere. All gone! This is super helpful."

Betty Harrison

"Works great!"

Alexis Oquendo

"I never realized how many ads I was seeing until I got AdGone. What a gamechanger. Super happy with my new ad blocker."

Nik Pietanze

"Just got started, and it seems to be helping a lot! Don't think I'll want to go back to like it was before."

D. Davis

"Happy Customer! Thank You."

Cody Jolly

"Seems to do its job! I did see a few reminders but no notifications others have mentioned. Looks like they fixed it."

Charles Murphy

"So far I love it and will prob sign on when the trial period is over."

Bob E.

"Those Ads are blocked now i can watch the videos fully secured"

Tom

"Very nice app. Well worth the money."

George Dell

"YouTube is so much more enjoyable not seeing ads every time you click on a video. Thank you AdGone!"

Stacy Miller

"Pages are noticably faster and this ad blocker doesn't leave random boxes everywhere from the ads it removes. Two thumbs up from me."

Charles Davis

"Finally found an ad blocker that actually works! So glad to have found AdGone. Finally, the ads are GONE!"

Lindsey Parks

" I decided to try Adgone because I was on a website that had so many ads that I had a hard time trying to see the website. So far I will definitely be buying. "

Coy Kepner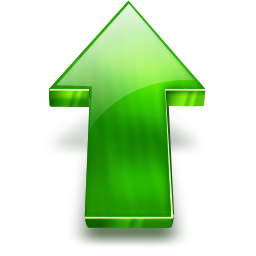 Click Continue to Installation Click Add
Are you sure you want to cancel?
Click the blue button below to add the AdGone Browser extension to block ads & trackers.